Specialist team for commercial windscreen repairs in Bournemouth
When you use a car or van for business, then time when it is off the road can cost you more than just the price of the repairs – it can cost you lost business.  That's why Top Mark Windscreens offer a speedy and top quality commercial windscreen repairs service across Bournemouth so you can get the repairs you need for windscreen and car glass and get back on the road.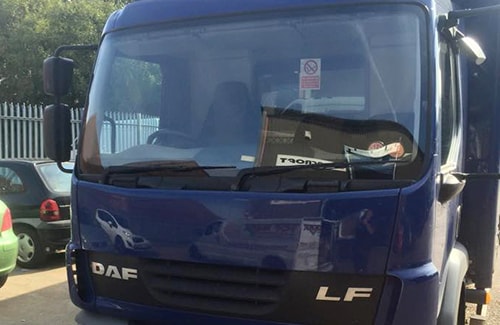 Our Services
Commercial windscreens replaced or repaired
Mobile service available
Come to your workplace to repair or replace
All car and van glass replaced
Repair or replace windscreens
We always aim to repair a windscreen when we can but sometimes it isn't possible.  There are rules about the size and location of cracks that help us decide whether a repair or replacement is the best option.  Many people don't realise if you have a crack over a certain, small size in the driver's vision area of your windscreen you can fail your MOT.  This means the car can't be on the road until it is fixed and that can cost the business money.  The same applies to vans of all sizes.
It is also why we offer an on-site repair or replacement service for commercial cars and vans.  We can visit your home or workplace and carry out the work, whether it needs repairing or replacing.  And this gets the vehicle back on the road quickly.
Full vehicle glass replacement
As well as the windscreen, we can also replace any of the windows on the vehicle, including for vans.  We are certified NVQ fitters and can work on any make or model.  So if there is damage to the rear windscreen or one of the side windows has a crack in it, we can replace them quickly and efficiently to get you motoring again.
QUESTIONS?
Top Mark Windscreens has an excellent reputation across Bournemouth for a friendly, reliable and fast service. If you need a windscreen replaced or a crack repaired, our team will come to you. For a free estimate or to arrange a call out with no fee, call us on 07971 956 297 or 01202 534 191, email info@topmarkwindscreens.co.uk, or click the button below.