Update and replace your car's body glass in Bournemouth
Its location on the car means that the windscreen is the most likely to be damaged or cracked when you are driving.  But that doesn't mean that the other body glass in the car is immune from chips or cracks.  And if you notice problems with your car's body glass in Bournemouth, Top Mark Windscreens offer a replacement service.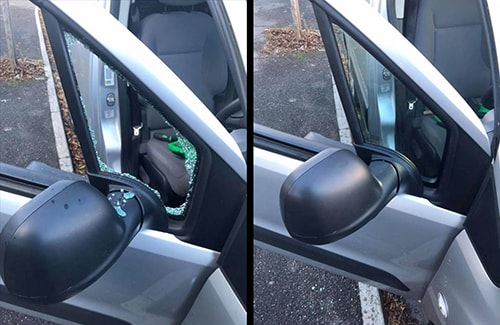 Our Services
Replace damaged body glass
Includes side and rear windows
Mobile replacement service
Also handles cracks and chips in windscreen
Get the car on the road quickly
Side window glass replacement
It is most common that when the side window glass of your car is damaged, it will need to be replaced.  They are made slightly differently to windscreens and this usually means that a replacement is the way to solve the problem. 
We can replace the glass on almost any type of car and offer products to the OEM standards either from original manufacturers or high-quality suppliers.  This means the new window will be to the same quality as the original one.
Rear window replacement
Like side windows, rear windows most often have to be replaced when they receive damage.  That's to ensure they remain strong, don't shatter while you are driving and can take the weight of rain and snow as well as the motion of a windscreen wiper.  If you have damage to your rear window, we offer a mobile service to inspect it and arrange a replacement.
We can carry out the work where you are, or you can visit our Bournemouth garage.  We also cover all windscreen damage including repairs and replacements so if you have had malicious damage or other incidents where more than one window is affected, we can carry out a complete replacement for all of them as a single job.  We offer a free quote for all work so simply give us a call.
QUESTIONS?
Top Mark Windscreens has an excellent reputation across Bournemouth for a friendly, reliable and fast service. If you need a windscreen replaced or a crack repaired, our team will come to you. For a free estimate or to arrange a call out with no fee, call us on 07971 956 297 or 01202 534 191, email info@topmarkwindscreens.co.uk, or click the button below.