Repairs for windscreen scratches in Bournemouth
Have you noticed a chip or a crack in your windscreen?  Or has some debris from the road caused a chip that seems to be getting bigger?  Whatever the case, don't leave the problem to get worse, call out Top Mark Windscreens to handle all kinds of chips and cracks and windscreen scratches in Bournemouth in private or commercial vehicles.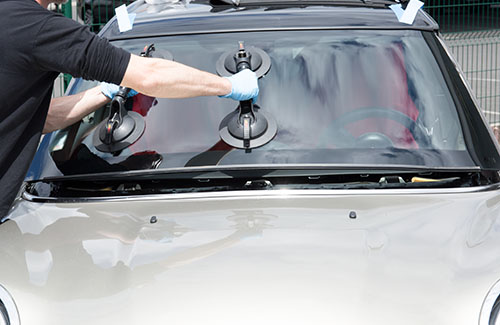 Our Services
Windscreen repair or replacement
Mobile service comes to where you are
All car body glass replaced
Qualified technicians and free quotes
Van conversions also available
Deal with that crack
People tend to take one of two approaches with cracks in their windscreen – they ignore it and hope it goes away or get straight on the phone to us to handle it.  Either way, cracks need to be handled and we offer a mobile service that means we come to you, around the area.  We can often repair cracks, chips and scratches, depending on the depth and location of the damage.
And if the news is bad and a replacement windscreen is needed, we can also do this for you.  We can replace windscreens, rear screens and all kinds of body glass in cars and vans to ensure your vehicle is weatherproof, safe and secure.  Plus we can do the work at your home, workplace or even where the damage has happened.
Other window services
Repairing and replacing windscreens is our most popular service but isn't all that we do.  We also offer van conversions which involve adding more windows to different types of vans.  Maybe you prefer an MPV style vehicle but don't want to sell your van.  Maybe you need to let more light into it or want to have easy access sliding rear windows. 
Whatever the case, we can convert the van with top quality materials and guaranteed systems to get the layout of windows that you want, without compromising the vehicle.
QUESTIONS?
Top Mark Windscreens has an excellent reputation across Bournemouth for a friendly, reliable and fast service. If you need a windscreen replaced or a crack repaired, our team will come to you. For a free estimate or to arrange a call out with no fee, call us on 07971 956 297 or 01202 534 191, email info@topmarkwindscreens.co.uk, or click the button below.